3
Mithlond in the Twilight
Mithlond mi i-lum.
Amman in-chîr reviet,
No and, and andrann?
Ti reviet na Aman.
Na-erui ely darim.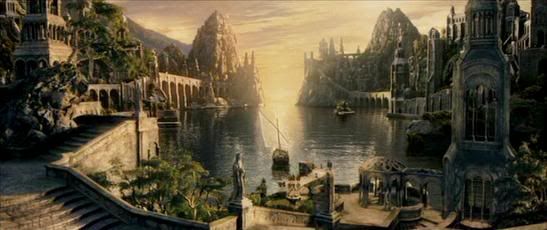 Mithlond in the twilight.
Where did the ships sail to,
A long, long time ago?
They sailed to Aman.
Only dreams remain.
~~~
A/N:

Tanka - This is tanka is intended to feel like a poem that could have been written by one of the last persons in Fourth Age Middle-earth who still know enough Sindarin to write poetry ... when the Elves were already gone and the Grey Havens empty.

Illustration - The image is a screencap from "The Lord of the Rings", "The Return of the King".